Bookeye® 3 R1 Compliance
Image Access scanners are environmentally friendly, comply to the highest security standards and do not interfere with other devices. We have also made sure that no harmful radiation in the form of electromagnetic emission and UV or infrared light exists. Because these kinds of scanners are heavy production machines with inherent risks to the operator, no one should operate a scanner from a vendor who cannot provide at least an IEC/UL 60950 safety report.
Image Access scanners conform to the many national and international standards which are listed below. Our scanners have been tested and certified by independent laboratories and we can also provide test reports of each standard on paper upon request.
Bookeye® 3 R1 conforms to the following standards:

ETL-EU
The ETL-EU Listing Mark is used for products going into the European market (shown by the "EU" in the mark).Products with the ETL-EU mark have been examined and successfully passed tests according the requirements for device safety. The standards for IT equipment are IEC 60950-1 and EN 60950-1, or the new standards (from 2014) IEC 62368-1 and EN 62368.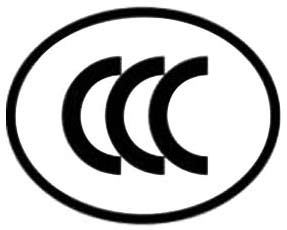 CCC
The China Compulsory Certificate (CCC mark) is a compulsory safety mark for a wide range of products imported and sold in the Chinese market. It became effective on August 1, 2003, when China became a member of the WTO (World Trade Organisation). The CCC mark is required for both Chinese manufactured and foreign imported merchandise. The CCC certificate must be renewed annually as part of a follow-up certification which includes a factory audit.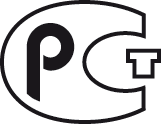 GOST R
GOST R certificates confirm that the legal requirements enacted in Russia assuring the safety of life and health and the consumer´s property and protection of the environment have been fulfilled.

CE
2004/108/EG (Electromagnetic compatibility):
EN 55022:2010 Class A
EN 61000-3-2
EN 61000-3-3


EN 55024:2010 Criteria Class A and B
EN 61000-4-2
EN 61000-4-3
EN 61000-4-4
EN 61000-4-5
EN 61000-4-6
EN61000-4-11
2006/95/EG (Low voltage guideline):
Tested according to the following standards
IEC 60950-1:2005
IEC 62368-1:2014 (for devices tested as of 2014)
EN 60950-1 (European Standard)
UL 60950-1:2007 (US Standard)
CAN/CSA C22.2 No. 60950-1:2007 (Canadian Standard)


for Safety of Information Technology Equipment

FCC
FCC Declaration:
This device complies with Part 15, Class A of the FCC47 Rules.
Operation of this product is subject to the following two conditions:
(1) This device may not cause harmful interference.
(2) This device must accept any interference received,


including interference that may cause undesired operation.
WEEE
WEEE
DE 15679937 WEEE is the European Community directive 2002/96/EC on waste electrical and electronic equipment which, together with the RoHS Directive 2002/95/EC, became European Law in February 2003, setting collection, recycling and recovery targets for all types of electrical goods. (Waste Electrical and Electronic Equipment)
RoHS
RoHS
The devices correspond to the requirements of the RoHS-guidelines (Restriction of the use of certain Hazardous Substances in Electrical and Electronic Equipment).