WideTEK® 48 Presentation
Wide Format CCD and CIS Scanners
This presentation gives you a detailed overview and comparison of our WideTEK® wide format CCD and CIS scanners as well as of our WideTEK® flatbed CCD scanners from a technical perspective as well as from a market and applications perspective. Benefits and advantages of the WideTEK models are clearly presented so that you can make an educated decision on which wide format scanner suits your application and requirements.
If you do not have Microsoft PowerPoint, you can download a PowerPoint Player here free of charge. After downloading the player, simply click on the image or link below to start the presentation.
If you do have the capability to start a PowerPoint presentation, just click on the image below.
PowerPoint Viewer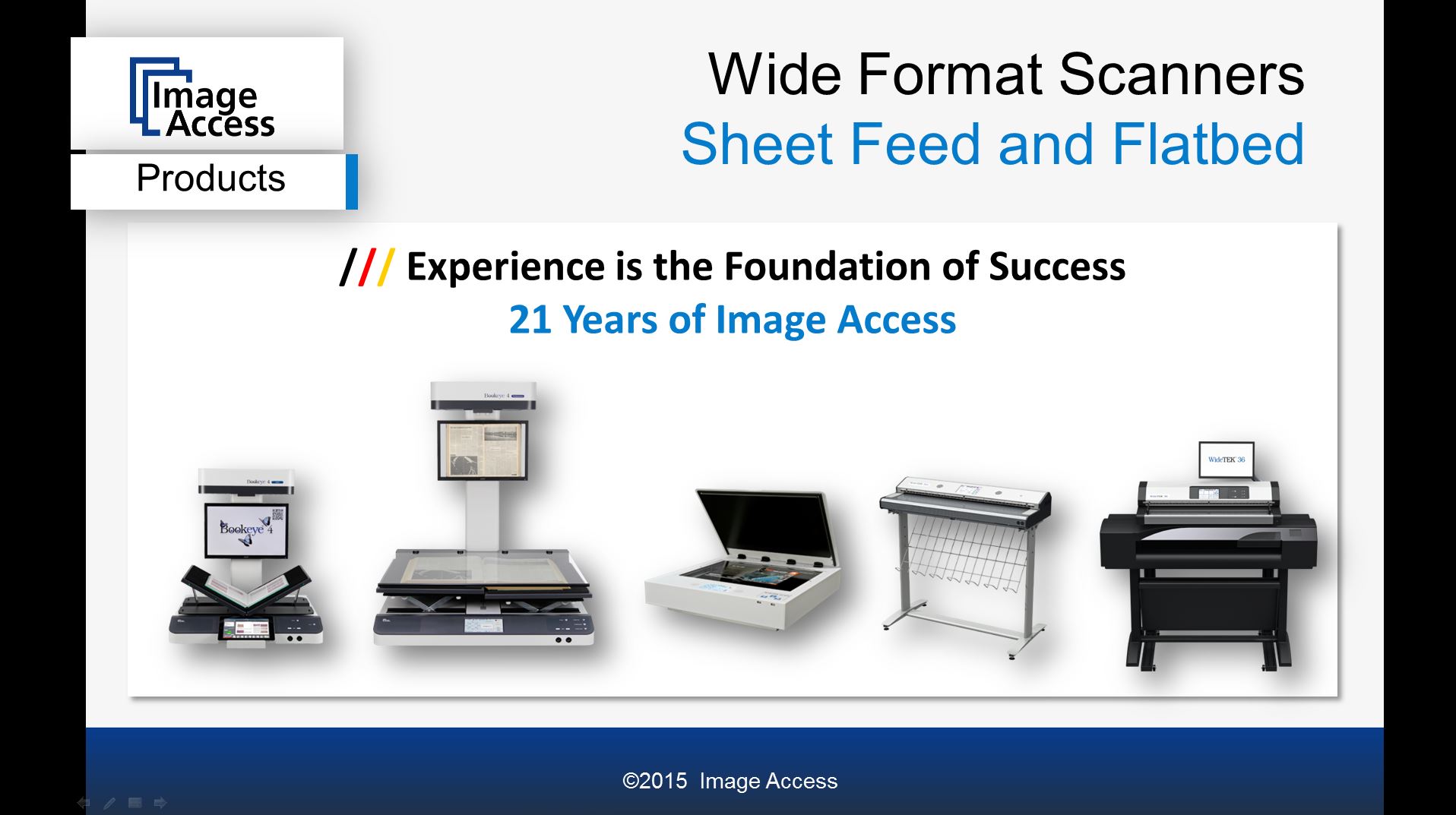 Wide Format Scanners Sheet Feed and Flatbed